Astigmatism is a common condition that occurs when the curves of an eye's lens or cornea are mismatched. While astigmatism can cause symptoms like blurred vision and eyestrain, there are contact lenses that can correct these symptoms, allowing people with astigmatism to see clearly. At World of Vision in Vero Beach, we offer a wide selection of eyeglasses and contact lenses, including contacts for astigmatism.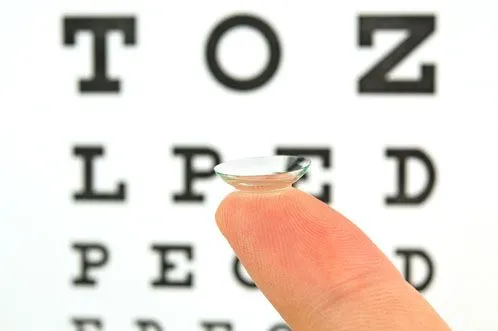 The Types of Contacts for Astigmatism
Most soft contact lenses are designed for eyes with normal curvature, which means they aren't suitable for those with astigmatism. However, there are several types of contacts that can be worn.
Toric Contact Lenses
Toric lenses are specifically designed for people with astigmatism. While most contact lenses have a spherical shape, toric lenses have a donut-like shape. These lenses also have features that help to keep the contacts in place, such as ballasting and lens truncation.
Rigid Gas Permeable Lenses
Sometimes referred to as RGP lenses, rigid gas permeable lenses are hard contacts made with a firm plastic that allows the flow of oxygen. While soft toric lenses can adapt to the eye's shape, RGP lenses maintain a spherical shape. Since the lenses are hard, they're able to correct astigmatism by acting as a replacement for the eye's cornea.
Hybrid Contact Lenses
These lenses combine the properties of soft contacts and RGP lenses. The contacts are hard at the center, but the outer portion of the lens is made from a soft material, like silicone hydrogel. They're more comfortable to wear than hard contacts, but offer many of the same benefits as RGP lenses.
Scleral Contact Lenses
Scleral lenses are significantly larger than standard contacts. Since the lenses are so large, they're able to rest on the white of the eye rather than the cornea. These lenses are usually custom-made to fit a patient's eye, making them an excellent option for people with severe astigmatism.
Other Ways to Correct Astigmatism
While there are many types of contacts that are suitable for people with astigmatism, it's also possible to correct astigmatism with eyeglasses. Glasses can be fitted with corrective lenses that change the way that light is refracted on the retina. If you have astigmatism, talk to your optician about contact lenses or eyeglasses that might work for you.
See Our Optician In Vero Beach
Astigmatism is a condition that affects many people. While it often interferes with vision, it can easily be corrected with glasses or contacts. When you visit World of Vision, we can help you find a vision correction solution that works well for you. Call our team today at (772) 562-2020 to learn more or to schedule an appointment.