Dry eyes can be as annoying as it is mysterious. It can be difficult to find the root cause of your dry eyes without professional eye care or the help of an optician. The longer you go without treating your dry eyes, the higher the chances are of your dry eyes reoccurring and posing a nuisance to your everyday life.
Fortunately, there is help available for your dry eyes. At World of Vision in Vero Beach, FL, we have an optician that can provide valuable eye care to help you recover from dry eyes. Through eye exams, contacts, eyeglasses, and eye care, we can provide the help you need to find relief from dry eyes.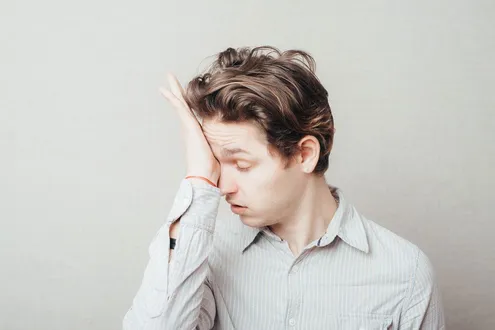 What Causes Dry Eyes?
Dry eyes are an incredibly common condition. Many people will, at some point, suffer from dry eyes that will eventually go away on their own. However, recurrent dry eyes can have a variety of underlying causes. These can include:
Computer and digital eye strain
Seasonal allergies
Aging
Reactions to certain medications
Effect of eye surgery, such as LASIK surgery
Environmental factors, such as dry air
Blocked tear ducts in the eye
Vitamin A deficiency
Medical conditions
Do I Need Help from an Optician or an Optometrist?
If you've been suffering from debilitating symptoms of dry eyes, it's best to get help from an optician or an optometrist who can determine the root cause of your dry eyes. An optician on our team will conduct an eye exam to get a detailed look at the inside of your eye. He or she can also conduct several tests to measure the tear volume of your eyes as well as the quality of tears.
An optician on our team will also help determine the best course of action and provide treatment for your dry eyes. This can include:
Eyeglasses to help prevent eye strain and aid in reducing digital eye strain. This is a big cause of dry eyes.
Contact lenses that allow oxygen to pass through and can help lubricate your eye
Eyedrops and medications to boost tear production
Recommendations for eye surgery
Recommendations for lifestyle changes, such as reducing screen time or taking allergy medications
Sometimes, the best treatment for dry eyes is simply updating your contacts or eyeglasses prescription. Our optician will help determine if this is the best course of action.
Stop Dry Eyes
At World of Vision, we'll help you find the right contacts, eyeglasses, and eye care to treat your dry eyes. We can provide a wide range of treatment options and will help you find relief to get you seeing clearly again. Call us at (772) 562-2020 to schedule an appointment at our Vero Beach, FL clinic today.